Following the 1995 release of ''Braveheart'', tourism authorities noted a 300 percent increase in visitors at the Wallace Monument in Scotland. Film tourism has long been a practice by film fanatics curious to discover locations appearing on the big screen. The bright lights and iconic cityscape of New York City is home to innumerable film and television settings, as are cities like Paris, London, Los Angeles and the list goes on.

Long gone are the days of conventional tourism marketing in which print media: magazines and promotional pamphlets were solely used to attract visitors. Today, Destination Marketing Organizations known as DMO's are tapping into a wealth of new media resources to draw visitors to a destination.
A reported 80 million travelers cite film and television series as the foundation for choosing a destination. Olivier Henry-Biabaud, CEO of TCI research affirms "Films have now reached the same level of influence as Travel Agencies, offering great opportunities for destinations to benefit from an indirect promotion channel.''
Among the top 10 destinations for film-induced travel according to the UNWTO Research Agency are Los Angeles, Paris, Dubai and Hong Kong.
Destination Placement : strategic recommendations for Destination Marketing Organizations
In order to favourably influence the opinions of viewers on a product, advertisers partner with film productions and insert branded products in movie or television scenes. This practice known as product placement is effective in its advertising intent: the products gain exposure to a large audience, and depending on the role of the product in a specific scene, will cast a positive light and appeal to potential consumers. In the 1986 release of the film Top Gun, aviator sunglasses worn by Tom Cruise boosted sales of Ray-Bans sunglasses by 40 percent.
How do we ensure that products stay memorable? To anchor the product in consumer memory, brands will solicit the infiltration of the product into the storyline of a film or series. Such is the case of Samsung phones in popular television shows such as X Factor or Google as the central figure portrayed in 2013 blockbuster ''The Internship''.
Researchers have since understood that the use of destination placement would impact the travel market in both attracting visitors and generating tourist revenue. Igniting the magic of destination placement requires strategic planning from destination marketing organizations (Hudson, 2006):
Promoting destination to film studios
Choosing locations: being actively involved in location scouting with film studios. Ensuring that only the most appealing locations are chosen to generate positive feelings in viewers
Securing publicity: negotiating sponsorship of the film or an appearance in the credits
Destination placement successes are plenty, and have recently been thriving thanks to video on-demand platforms such as Netlfix and Prime Video who ensure constant exposure to destinations via explosive releases and endless playback.
La La Land: 'LA is the film's biggest star'
A survey reveals that 64 percent of Millennials viewers were inspired to visit Los Angeles after watching the film starring Ryan Gosling and Emma Stone and 86% of adults in general were more likely to visit the city according to the Los Angeles Tourism & Convention Board. DMOs in California were quick to package attractions related to the film with a La-La Land Tour, among others.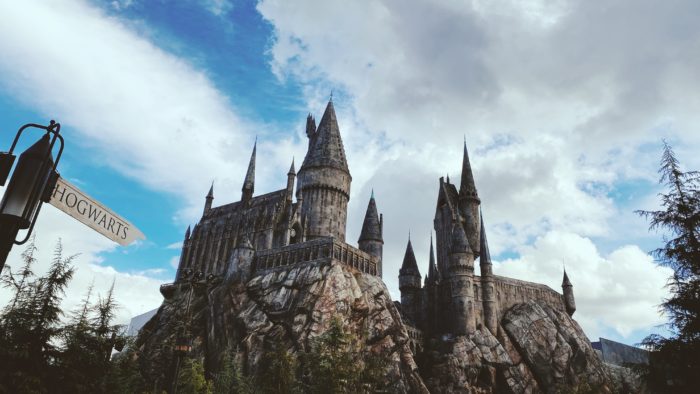 Harry Potter: from a Potter Trail to a Wizarding World
The British Tourist Authority response to the commercial success of Harry Potter is a testament to the impact of destination placement on tourism. Harry Potter film sets, locations and decor were replicated to produce immersive experiences for fanatics across the pond. Both the Warner Bros. Studio Tour of Harry Potter in London, UK and the Wizarding World of Harry Potter in Florida, USA continue to cash-in on the success of the franchise, a mere 20 years after the release of the very first movie.
What about COVID-19? 
Releasing a destination placement film or television series in the midst of a pandemic is ambitious and short of devastating. The onset of the novel coronavirus crisis left a massive indent on the tourism sector. DMOs thus established innovative solutions to keep viewers engaged and to ensure that destinations viewed in television and film during the pandemic stay fresh in their minds.
The Virtual Tour: Harry Potter's Wizarding World from Home
Google Earth offered the possibility to tour the most notable Harry Potter filming locations across London and the UK. While the franchise has long been complete, a resurging sentiment of nostalgia can significantly boost film-induced travel to destinations once the pandemic subsides.

The Parisian Staycation:
British fans of the Netflix giant 'Emily in Paris' were treated to a themed hospitality package in London! The 'Mistinguett Suite: You in Paris' hotel room emulates Parisian decor to attract visitors seeking the Emily in Paris experience at a reduced cost: the cost of traveling internationally during a pandemic which restricts international travel. The package was offered after noticing a spike in British interest to travel to Paris by 50% after the release of the Netflix series, courtesy of Hotels.com.
In this sense, Emily in Paris can undoubtedly go down in history as a walking, living advertisement for the city of love.
Sources: