There are three content formats that marketers and influencers can use to talk about a brand or product on social media; namely images, videos or text.
Images are the most commonly used format by marketers and influencers as they can easily be uploaded on any social media platform. Instagram and Pinterest are the most popular for photo-sharing. Every second, more than a thousand pictures are uploaded on each platform.
For a live feed, check out: https://www.internetlivestats.com/one-second/
Videos are evolving on social media and are now used by a number of brands and influencers. YouTube is the biggest social video platform, with 500 hours of film uploaded every minute (Statista). Others like Facebook and Instagram, Snapchat and Whatsapp have also implemented video features with the introduction of stories and IGTV.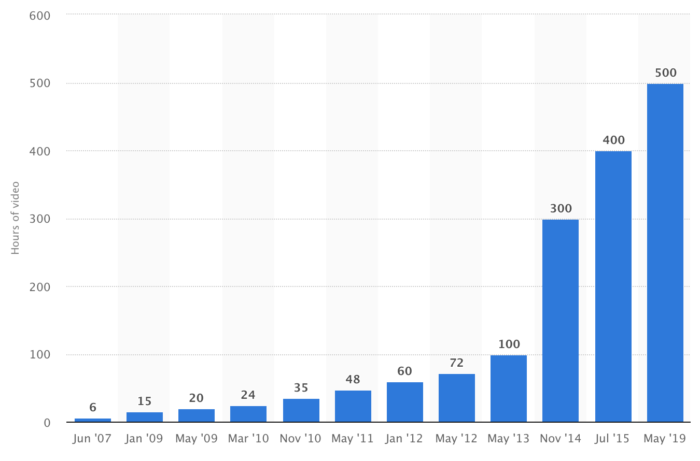 Text, although still relevant for advertising products, can be read in more detail on blogs. For social media, short "captions" and hashtags are preferred, often placed below an image or video. Social media is powered by visual content and tends to limit the number of characters per post, where 90% of the information we absorb is visual (Hootsuite).
Which of these formats is most effective?
The least performing format on social media for (influencer) marketing is text.
For a campaign to be successful, the strategy must take into account who can best show the product to maximize reach, engagement and shares.
It now comes down to images vs. videos.
Both types of visual content are used by brands and influencers. Yet, marketers often say videos are the better option for driving engagement (Databox).
According to Stéphane Bouillet, founder of Influence4You, the top-performing format for influencer marketing are YouTube videos as well as stories on Instagram. He claims a video creates this "best-friend" effect, where we can hear and see the real person.
"The videos have an intimate and didactic side, and allow you to explain in detail. While the photo format will respond more to a branding approach."

Stéphane Bouillet, founder of Influence4You
Other marketers also claim videos are a more effective means of communication after having tested both formats. They force users to stop scrolling in paying more attention to the post.
"As consumers, we've gotten better at digesting content while scrolling, making it easier to scroll through images without giving the posts the time of day. With videos, you inherently have an extra second to grab the user's attention."

Taylor Huff of 1SEO
"In most cases, people can digest a photo in a second or two. A video grabs more attention and causes people to focus more on the video."

James Marques of Iconic Genius
Despite the views shared by marketers, only 33% of social media users said they prefer to receive video content with sound from influencers (Olapic). What's more alarming is that 19-24 year olds, the biggest consumers of social media, said that they like still images best.


So which is it?
All of the above, images and videos are both equally as effective. What it comes down to are the objectives, the budget and the platform on which the brand wants to broadcast its message.
On YouTube or Tik Tok, there is only one format and that is video. Looking at influencer campaigns that contain videos, one important point to add is that it is about sharing the experience with their viewers rather than just raising awareness about the brand.
Here is an example with automotive influencer Seb Delanney who got to test drive the new Porsche Boxter Spyder. In return, Porsche got a stellar review and sales went up by 15%!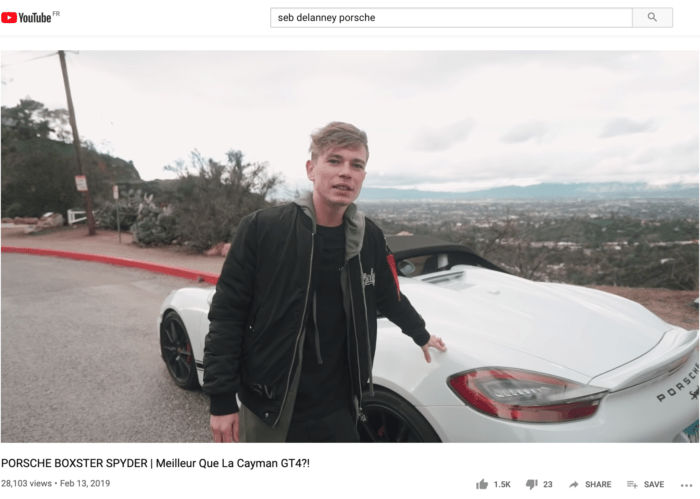 Likewise, Tik Tok is becoming an influential platform for advertising more than just music to young communities. Unlike Instagram, it still has an air of amateur authenticity, full of organic memes and challenges.
« People more and more, especially on Instagram — they can't stand anymore someone posting something in their feeds like, 'Hey guys, I tried this product'"

Alessandro Bogliari, CEO of Influencer Marketing Factory
For platforms that propose images and videos like Instagram, the decision of picking one format or the other depends on the budget and what the brand hopes to gain out of the partnership.
If it is merely about raising awareness, an image may be sufficient. However, if a brand wishes to improve CTR and ultimately increase its CPA, they could consider an IG story video with a direct link to the product or website.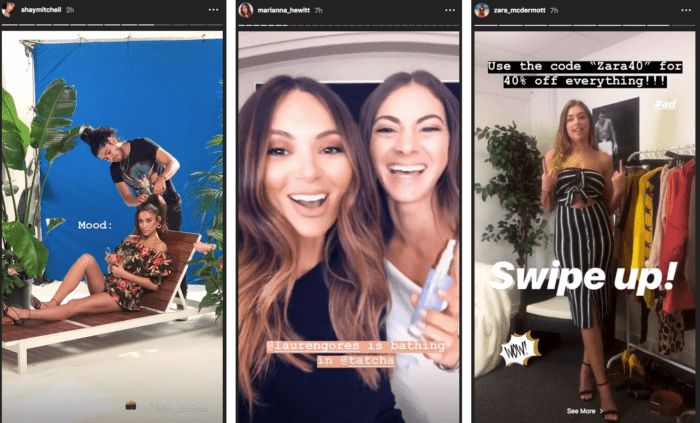 Some might even choose to do both as seen with Tiffany & Co's collaboration with travel enthusiast Jack Morris to promote their jewelry and sustainability efforts with millennials.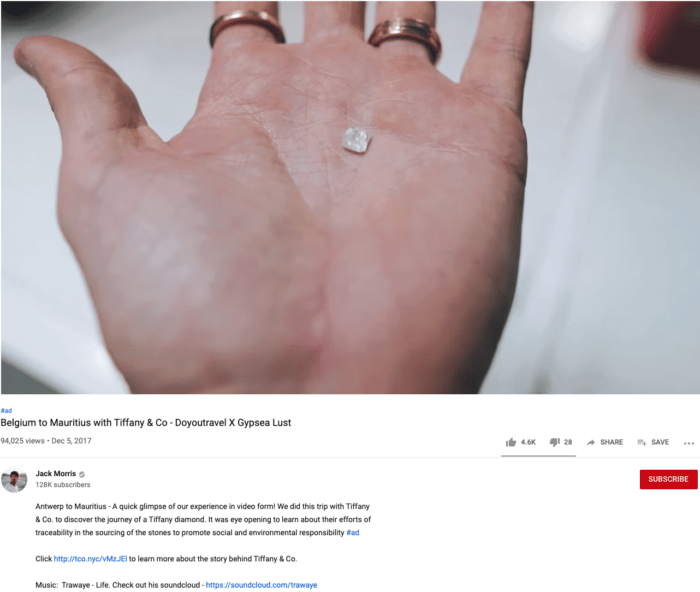 At the end of the day, both image and video formats perform well on social media. The choice of using one or the other depends on the objectives, the budget and the message a brand wants to put out there.