Marketing research platform "ThinkWithGoogle" published the "Micro-Moments" guide, depicting the key stages of consumer behaviour for the travel consumer. These 4 moments include :

"I want to get away moments" : travel consumers in this phase are dreaming of going away and seeking inspiration to locate the most desirable destination. In this phase, there are no firm plans.
"Time to make a plan" moments: customers in this phase are looking to turn their dreams into concrete plans. They are picking locations, setting dates and most importantly, performing all of the crucial searches.
"Let's book it" moments: in this phase, customers are putting money where their mouth is by booking accomodation, transport and experiences.
"Can't wait to explore" moments: customers in this phase are immersed in the experience of the trip. They are eager to enjoy and to talk about the trip to others.
Being there at the right time, when they "want-to-get-away"
Consumers searching for inspiration take their time, and engage in heavy research to narrow down the best destinations. Key in the mobile user's "I want to get away" moment is discoverability. At this key moment, Google recommends pushing highly visual content filled with video.
The Instagram Method

For the 83% of people aged 18-34 using phones and tablets to make and finalize travel plans, Instagram is synonymous with "travel inspiration". With millions of uploads by the seconds, the platform quickly becomes an active brochure for popular destinations.
LonelyPlanet, a pioneer travel guide publisher works on publishing only the most high resolution, and visually appealing photos, that are diverse in character. They likewise feature captivating shots found in the growing #LonelyPlanet hashtag, this form of mutually beneficial engagement heightens the popularity of the hashtag, increasing discoverability for destinations but more importantly for the LonelyPlanet brand. Google reveals that pictures represent 54% percent of the motivation for choosing a travel destination – so visuals matter and so do trending hashtags!
The YouTube method
Google estimates that at any given moment, 106 million viewers on YouTube are travelers: making video content one of the most powerful magnets drawing viewers closer to the planning phase once they identify a destination that they deem "dream-worthy".
The Marriott Hotel brand launched a content creation studio producing full-length, vlog or documentary-style content geared to 'inspire, inform and entertain' aiming to distribute ''compelling content that seamlessly connects with and engages modern-day travelers through its vast distribution network''. Taking a step further, they created an online travel magazine called Marriott Traveler to appeal to the consumer in the "dreaming" phase of the traveler journey.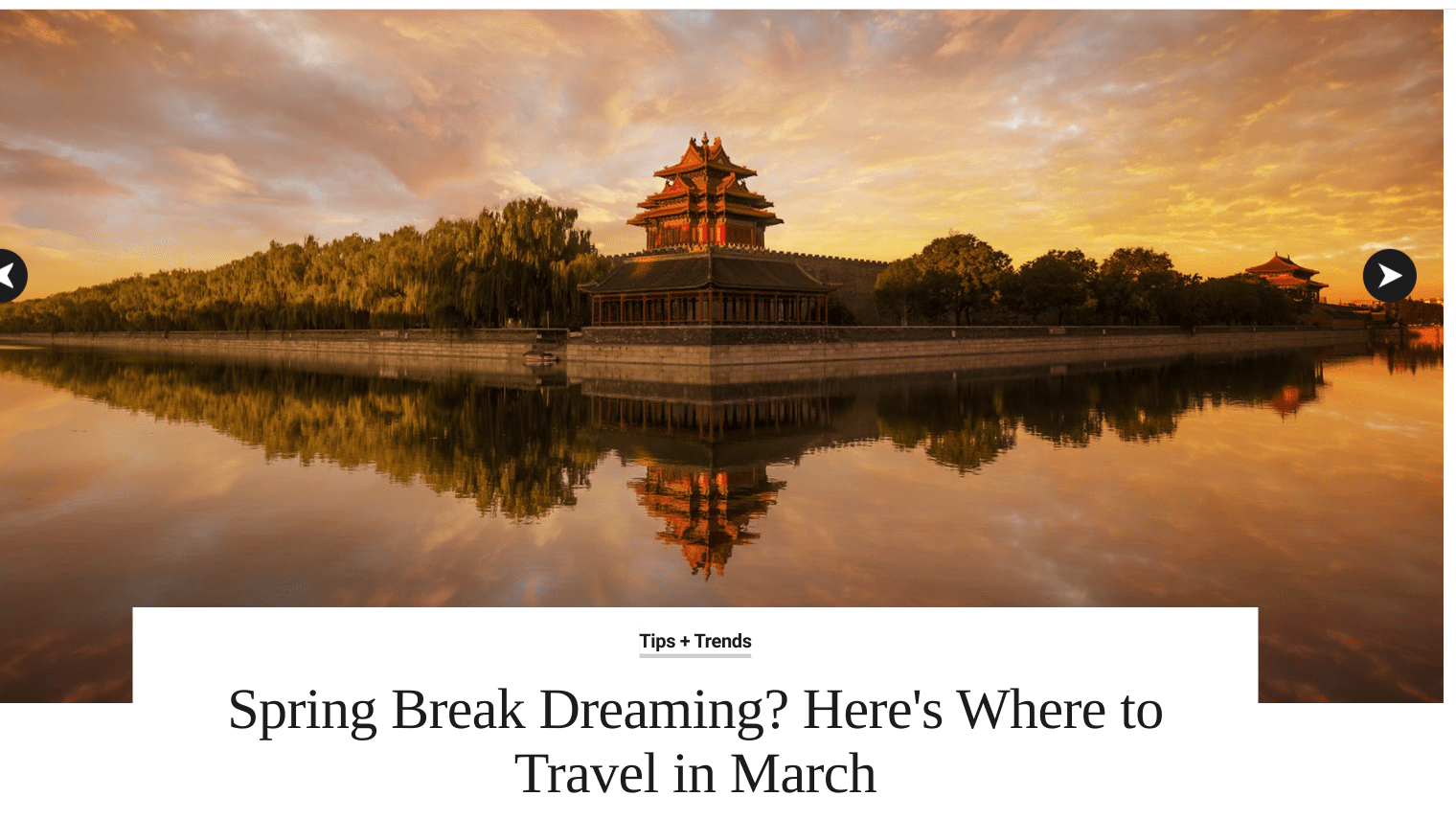 "The Marriott Content Studio is a safe place for the creative community, where we truly partner with creators to tell original stories that showcase our portfolio of 19 brands – positioning the hotels and destinations as characters themselves – ultimately inspiring viewers to travel," said David Beebe, Vice President, Global Creative + Content Marketing for Marriott International."

https://news.marriott.com/news/2016/02/05/jw-marriott-hotels-resorts-and-marriott-content-studio-debut-short-film-two-bellmen-two
In 2016, the hospitality giant released its first short film Two Bellmen Two, shot on-location at a Marriott Hotel in Dubai and served as both a major advertisement for the popular travel destination and evidently, as a depiction of the brands "world class service". With 5K subscribers on YouTube and nearly 8M views on the video, the platform is gaining steady traction.
The Iceland Method
ThinkWithGoogle suggests that "Being There" during this key moment in the travel consumer's decision-making timeline is crucial. This means appearing higher up in the Google search results lineup and providing content that is both appealing and abundantly informative. Such is the case of INSPIRED by Iceland, the country's official travel guide devoted to arousing inspiration in potential tourists. With seamless user experience designs and informal language, the platform feels like a personal invitation to Iceland from a friend who has an incredible camera. During the dreaming phase, popular search words include: "honeymoon destination" or "europe destination". The visit Iceland website appears in the top 10 searches on Google and thus, is relatively easy to find when typing in the key words "travel to Iceland".
Vertical leap suggests to focus the "message on concepts like unique travel experiences, escaping everything they're tired of back home and great prices." as is seen on these screenshots of the platform taken with my very own phone.
Meaningful Positioning to attract travelers
The website also features the "Icelandic Pledge" where potential tourists can vow to behave responsibly while visiting the country. Users can enroll in the "Iceland Academy" consisting of 6 lessons about responsible driving in the country, safety measures, and dealing with the environment. Positioning the destination as eco-responsible is the icing on Iceland's destination marketing cake as travel trends reveal that sustainable/responsible tourism is the future for Millennials and Gen-Z especially.
SOURCES
https://www.thinkwithgoogle.com/consumer-insights/consumer-trends/travel-trends-4-mobile-moments-changing-consumer-journey/ 
https://www.tourix.gr/why-travel-needs-to-design-mobile-first-customer-journeys/