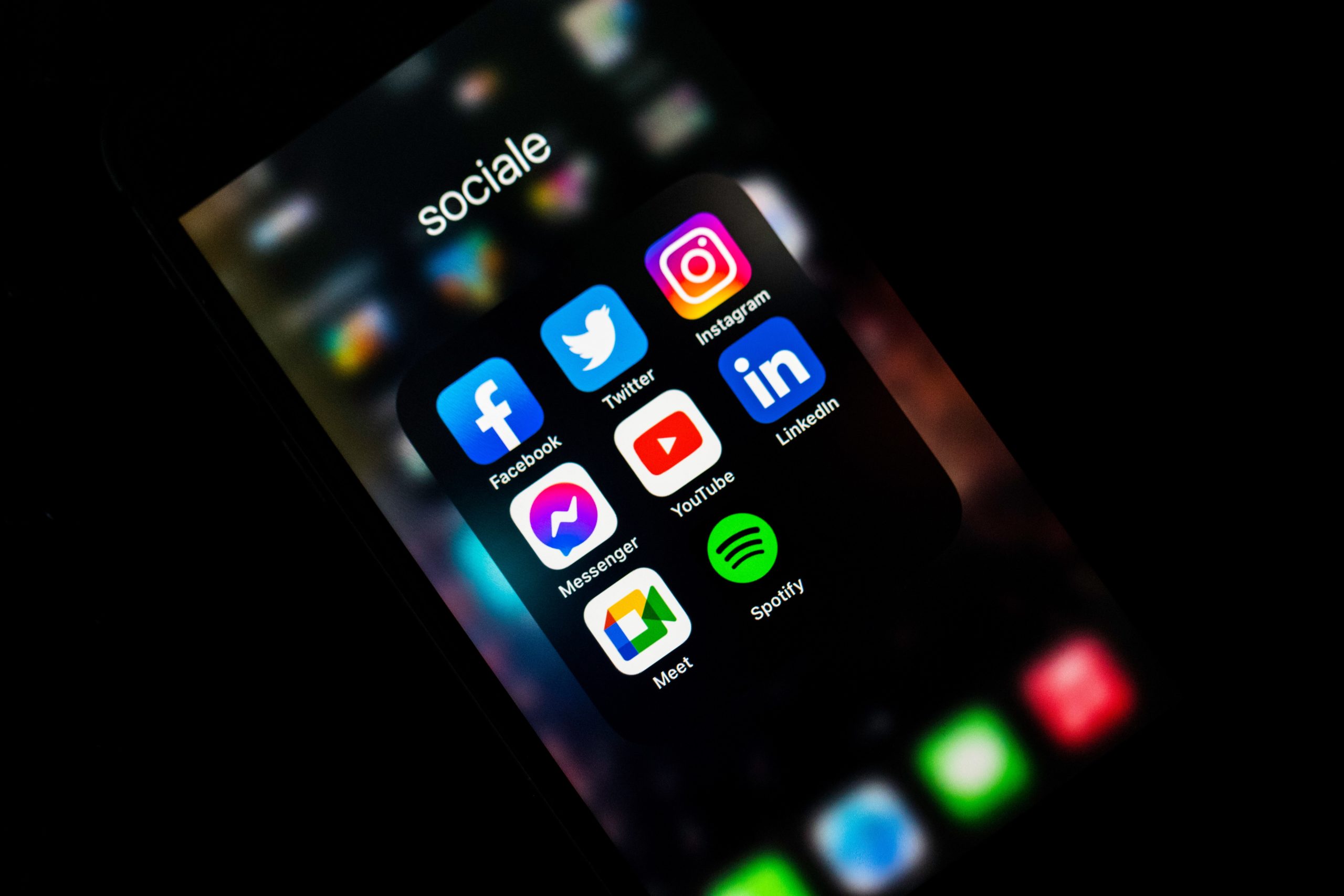 A marketer's job is to decide which channels, contents, audiences, and campaigns are more adequate to the business and marketing goals
Digital advertising is a standard marketing channel for B2C businesses, meaning those that directly serve consumers. For example, the Sephora Ad which appears on your Facebook, Instagram, or TikTok feed. Or Booking.com when you search for the best beach resort for the following holidays.
However, digital advertising is also a powerful tool for B2B businesses. B2B decision-makers also search information on the net, browse social media and drive to see their families. In 2021, in a period still affected by the covid epidemic, with a greatly reduced choice of channels, digital advertising is to be considered carefully.
In this article, we will deep dive into B2B Advertising on Social Media. But before that, let's quickly define Social Ads.
What are Social Ads?
Paid social or social ads refers to advertising on social networks. In North America and for 2020, this was the most used advertising channel for B2B marketers, with 72% of them who have used it in the last 12 months.
According to the same study, LinkedIn is the most popular, with 76% of respondents having run ads on it in the past 12 months, compared to 66% for Facebook, 29% for Twitter and 17% for Instagram. Read on and discover the comparative advantages of each social media.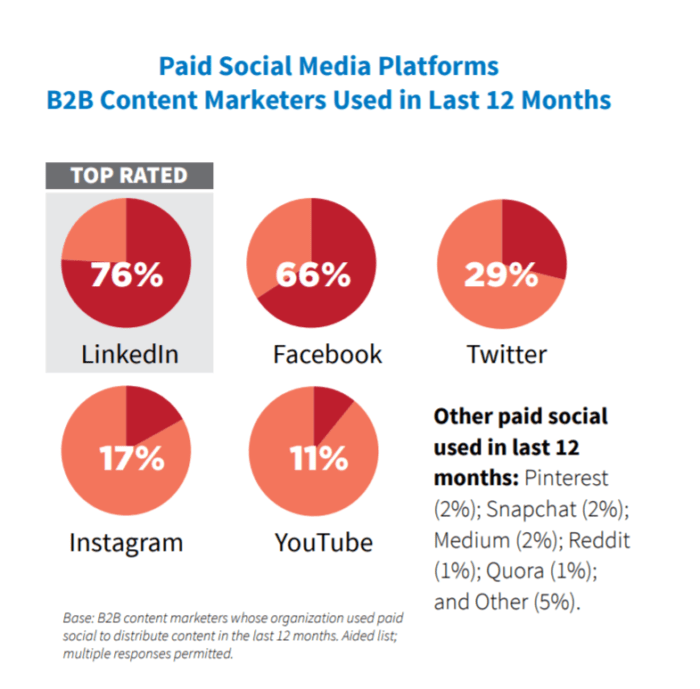 1. LinkedIn to reach top decision makers
Should you consider LinkedIn for your B2B ads? The answer seems obvious, but let's remember some numbers. LinkedIn, which have been acquired by Microsoft in 2016, is the world's #1 professional social network, with more than 756 million users in over 200 countries and territories.
It allows you to reach over 61 million senior-level influencers and 65 million decision makers. And 33% of B2B decision makers use LinkedIn to research purchases. In addition, LinkedIn offers targeting options particularly adapted to B2B advertising campaigns.
Below are the main LinkedIn Ads formats you can leverage:
Sponsored content: this format allows you to promote a content based on three components: description, visual content (image, carousel or video), title and CTA. The overall objective of this format is to generate awareness.
Lead Gen ads: this format is different by the display of a LinkedIn form, that the user must fill out to access the content. This format is very interesting to generate consideration.
Tip: preferably use this format for attractive and unique content (e.g. analyst reports or exclusive studies, whitepapers, etc.). Otherwise, you might have a low form completion rate or poorly completed information (for example: wrong names or email addresses, which will not allow you to contact the prospect)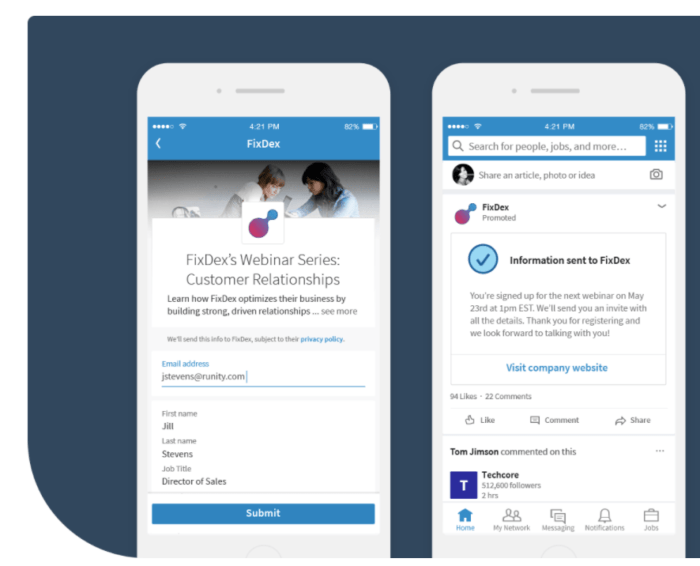 Sponsored messaging: this advertising format allows you to send a message to your audience and prospects, directly in their LinkedIn messaging. This format is very similar to a paid emailing campaign.
Tip: choose your sender carefully, as it can have a big influence on the opening rate. Also, avoid having a too much marketing or sales wording. Think about the value you can bring to your recipients.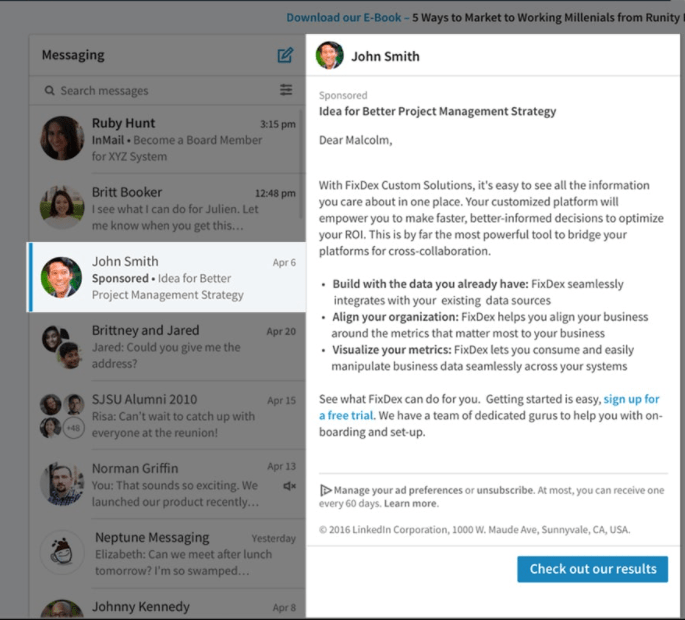 LinkedIn offers comprehensive targeting options that are perfectly suited to B2B marketing. For example, it allow you to:
Target by company (by industry, company name, company size …)
Target by professional experience (by hierarchical levels, functions, etc.)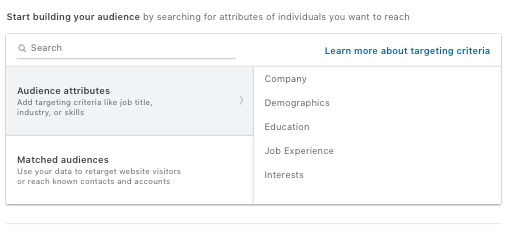 2. Facebook to target SME's
Facebook is the 1rst social media worldwide, with more than 2.8 billions Monthly Active Users in 2021. It can be extremely interesting if you target a very large audience. For example employees and managers of small and medium-sized businesses, merchants and craftsmen … who are not necessarily registered on LinkedIn.
Facebook offers a wide variety of formats based on images, videos, carousels, and collections. So don't hesitate to leverage all its possibilities and to be creative!

Facebook's advanced targeting options are particularly comprehensive, and allow for refinement based on demographic, interest and behavior criteria. This is much more than on LinkedIn. However, relevant data points for B2B targeting such as job title, employer, are less likely to be (well) populated and kept up to date (compared with LinkedIn).
3. Twitter to take advantage of targeting by keywords and account followers
In 2019, Twitter had 330 million monthly active users. Even though Twitter is not the most used social network by B2B marketers to run their ads, it has some differentiating features that can make the network interesting:
The possibility of targeting by keywords (which is similar to Search Engine Advertising targeting).
Another differentiating element is the ability to build an audience from the followers of a specific account.

4. Instagram to get noticed by young decision makers
It probably hasn't escaped your notice, but Instagram's success has been amazing. In fact, from 90 million users in 2013, it passed the 1 billion mark in 2018. With this large audience, it may be reasonable to at least take the time to assess its potential value for your business.
On Instagram, and at global level, 18-34 year olds represent more than 60% of the audience. Do you want to reach a target of young decision makers? If so, it's time to consider Instagram.
On Instagram, visual content is king. For B2B brands, it's an opportunity to express their creativity and get noticed.

In addition to the classic image-based ad formats, Instagram also offers ads that appear when stories are played. Composed of short videos, which are themselves divided into several shorter cards, these ads allow you to add stickers, emojis and other content elements.
5. Xing to target german speaking audience
Xing is a Social Network for Professionals, similar to LinkedIn, but with a strong presence in German-speaking countries (DACH). Advertising on Xing is an excellent option for those that target a german speaking audience. As of early 2021, Xing has 19 million users: 16 M German, 1,5 M Austria and 1,5 m Switzerland.
The Social Network offers four Marketing solution:
Xing Ads
Xing Video Ads
Xing Sponsored Articles
Xing Mailings
Whatever your business, your objectives and your audiences, you should find a social network that can fit. After this overview of the main social networks for B2B ads, and their comparative advantages, it's now up to you to see how to integrate paid social into your marketing plans.