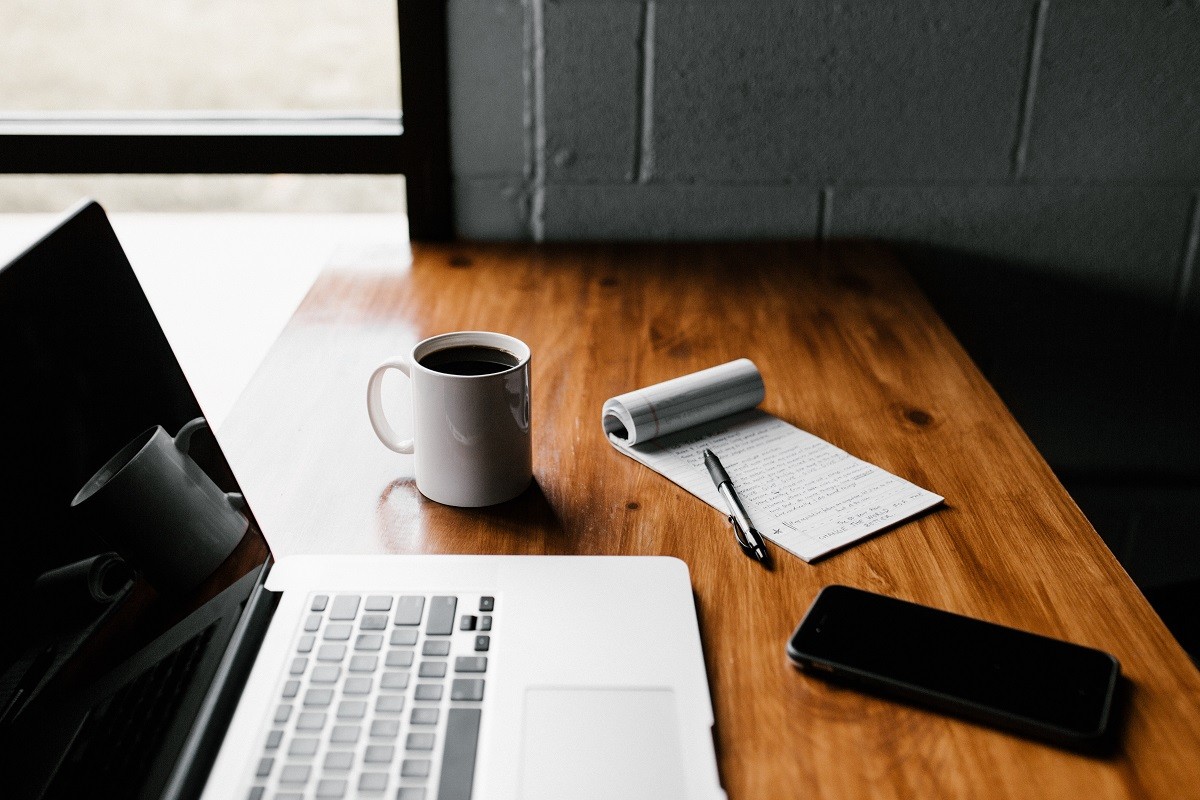 It goes without saying that the COVID-19 pandemic was an unforeseen and monumental setback to business and marketing strategies in 2020. Careful and optimistic forecasts, plans, and schemes were cast aside in the abrupt and unexpected resort to remote working and business closures amid strict worldwide lockdowns.
As we enter the second quarter of 2021, the world continues to tackle the effects of the COVID pandemic and emerge into the new normal, with every business's operations altered in varying degrees. 2021 will see CMO's across the globe apply strategic marketing depth across all functions, according to MarketingCharts.
A new context for Content Marketing
How has COVID affected Content Marketing?
2020 saw B2B and B2C behavior change significantly with a sharp increase in media consumption as audiences sought remedies for their boredom. The forced digitization that COVID brought about highlighted the effectiveness of content marketing as a sales tool.
We saw that traditional advertising was already in decline at the start of 2020. With the onset of COVID, those businesses which had already focused on MarTech and Agile Marketing were able to swiftly pivot and embrace the lockdown digital first environment.
Effective content marketing strategies of 2021 which made the consumer feel important and valued increased not only brand loyalty but brand reputation. By adopting phraseology and a caring approach which demonstrated that their company was not profiteering from the pandemic but putting the safety and wellbeing of their staff and customers first, organizations such as Nike and Coca-Cola bolstered their brand value.
1. New organisational goals
According to a recent survey conducted by the CMO Council, 32% of respondents indicated that a priority of 2021 will be to enhance the caliber of their marketing team through recruitment or upgrading functional leaders or areas. The top three skills identified in the survey, expertise in go-to-market execution and operations (45%), content and demand generation (38%), and digital interactive marketing (33%) are being prioritized over the normally highly sought abilities in data analysis and marketing automation.

43% of the respondents admitted that "it is very difficult, time consuming, and always challenging" to find experienced, erudite, and competent functional leaders. These issues are further exacerbated at a time where deliverables are tough with markets consolidating and consumers increasingly demanding digitally.
With this in mind, using interim, fractionalized market leaders is likely to present itself as a solution now that the pandemic has effectively fast-tracked the acceptance of remote working. 93% of the chief marketers surveyed confirmed that they had "very positive, quite good, or favorable" experiences with contractors.
2. New buyers/audiences needs and usages
The buying process in B2B has traditionally been problematic and multifaceted. In 2020, B2B buyers had to conduct their usual complex buying process whilst navigating the vagaries, disruptions, and adjustments that lockdowns and short notice remote working brought.
Search Engines
COVID19 saw an informative digital content consumption surge and B2B buyers increasingly turned toward search engines to explore options and find solutions. Over 50% of B2B buyers admit having increased search engines' use to find and explore solutions. In fact, it has been reported that 7 in 10 buyers and sellers now prefer remote human engagement and digital self-serve over person-to-person interactions when ordering.
This can be attributed to situational circumstances such as safety and avoiding virus transmission but cost and time reduction in traveling to a business site is also a factor. As overheads were cut, savings on business travel contributed to already strained budgets.
Video
Video has emerged as an effective medium for content marketing over the last few years with 2020 seeing a spike in the amount of online video being watched. 64% of Buyers have admitted to watching online videos to gather information and resource solutions.
As marketers have a better understanding of how to use video as a marketing tool, it has progressively been viewed as a positive ROI with its influence on audience understanding of products and services. Consequently increasing traffic, sales, and leads.
Mobile Devices
In 2019, 63% of Google's US organic search traffic was made via a mobile device with the trend only set to increase. Optimizing a website for mobile devices is a key focus of agile marketers as they strive to meet the demands of the savvy digital customer.
Mobile content marketing strategy requires content to be adapted to the needs and wants of the mobile user. Content needs to be interactive and experiential with B2B consumers seemingly preferring dynamic and informative content that provides solutions and options.
3. Increasing Competition
When B2B Marketers were asked in a survey if they have a Content Marketing strategy, 79% responded that "Yes" with 17% declaring "No, but plan to within 12 months".
2020 saw consumer behavior drastically change with the restrictive nature of COVID elevating content marketing to the best marketing tool available.
Lockdowns and social distancing rules saw the cancellation of nearly all large public events. From a B2B point of view, the cancellation of offline channels such as trade fairs and exhibitions forced a switch to a 100% digital marketing strategy.
In a survey conducted on 456 B2B marketing professionals between March 16 and March 21, 2020, B2BMarketingZone and Webbiquity LLC found that 43% of the marketers intended to spend budget originally earmarked for live event marketing on the production of more content; whilst nearly half had proposed to replace some of the live events with webinars.
The case of Salesforce France
Salesforce France is an excellent case that illustrates how the covid motivated a significant increment of the content created and broadcasted. For this article, we collected and compiled the blog posts, webinars and videos Salesforce France distributed on their website and YouTube channel in 2019 and 2020. And, we created the chart below to represent the changes in content production over time.

Until December 2019, the monthly average number of webinars organized by Salesforce was 1, in 2020 it increased to 8.3, 831% more monthly webinars than in 2019. In May 2020, Salesforce organized 34 webinars, more than a webinar per day.
As per the number of blog posts, the numbers are still remarkable. Compared to 2019, they increased 341% the average number of blog posts per month. From publishing an average of 3 blog posts per month to almost 12 (11.6).
Youtube videos also saw a drastic change due to COVID. In 2019, 62% of the videos available on their channel were directly or indirectly related to live events such as Salesforce World Tour Paris. In 2020, the content of the videos switched to education, 52% of the videos were educational, 0% were related to live events.
What is fascinating from this case is the speed in which the Salesforce team pivoted from apparently not having a content strategy to produce more content than they had produced in the last years altogether. With notable peaks during the first and second lockdown period in France.
How to adapt your Content Marketing
1. Build an Interim Content Marketing Strategy
As we have seen before, marketers are now evolving in a new environment. They must – and most of them have already started this work – adapt. How to proceed? The first step is to review your strategy. A study conducted in April 2020 revealed the early impact of covid-19 on the brand and content strategy: 49% of respondents (B2C & B2B) declared an extreme or strong impact. Your pre-covid strategy is probably now outdated and crisis management is over. It is time to fix a path.

In an article from the Content Marketing Institute, Ann Gynn, Content Marketing Consultant, shares the idea of an Interim Content Marketing Strategy. The author starts from the fact that the current uncertainty does not allow long term planning. As a consequence, your goal should be to define a direction for the next few months and to regularly review your plan. Your document should ideally fit on one page. Don't forget to share this document internally and with your partners and providers. Alignment is critical to the success of your plan.
In addition to the details of the new context, your document should contain:
Your contribution – as a marketer – to your organization's new objectives.

The type of valuable content that you can bring to your audience in this specific period, and given your specific expertise.

A list of your new content creation and promotion processes, including formats and channels that you now want to focus on.

Details about your new working methods. These must respond to current constraints: mandatory remote working, risk of a colleague getting sick, budget cuts.

A specification of your new CTAs, which will depend on your current goals and those of your clients (as well as their situation).
2. Adapt your content to the new era
Your content must now be adapted to the current context, including those that do not deal directly with covid-19. It is time to audit your content. There are two types of content to review.
On the one hand, your historical content, which may now be partly irrelevant. There are several options: you can update it, add notes (to indicate a pre-covid publication), or simply delete it. It is up to you to choose the method that suits you according to your available time and your goals. A good approach could be to concentrate your efforts on the most consumed assets.
On the other hand, your upcoming content, which must now meets certain criteria. Avoid as much as possible controversy, self-centered messages or content that lacks sensitivity. These can tarnish the image of your company in this period where solidarity and sense of community are required. Give priority to human voice, empathy and clarity.
3. Focus on qualitative and unique content
With far fewer levers to activate and increasing competition, it is now necessary to stand out. Fortunately, content marketing is not limited to blog posts. In terms of content marketing « the sky's the limit ». Here is an overview of the possibilities:
Topics: new market trends, products and solutions, sustainability and CSR

Language / tone of voice: formal, informal, serious, cheerful, concerned

Formats: documents (PDF), videos, infographics, powerpoint presentations, podcasts, interactive assets (quizzes, simulators)

Types of content: customer stories, studies, educational ("how-to", "what-is"), experts and leaders points of view, solution presentations

Length: snackable content, substantive content (that people will bookmark)

Promotion channels: websites (owned or external), search engines (Google, Yahoo, Bing, Youtube), emailing, social media (Linkedin, Twitter, Facebook)
In addition to these « traditional » options, some innovations offer you additional opportunities to stand out: marketing automation, geo-targeting, AI-driven personalization, chatbots … many things you could try with a test and learn approach.

4. Tips to do more (or better) with less
Whether your marketing budget is reduced or not, the pressure on content marketing is likely to be accentuated due to the limited number of channels currently available. So how can you do more (or better) with less? Here are a few solutions to explore:
Extend your authors list: your copywriter is not the only one who can provide you content. Work with your partners, experts, leaders. Think also about your customers, with UGC (User Generated Content), which is not reserved to B2C!
Recycle / reuse existing content: some of your content can be the subject of several promotions or simply updated. You can also transform an article into a serie of snackable videos. If you work in a large company, look also if some content published by other countries could be relevant if translated for your local audience.
5. A few examples to get inspired
Discover below some examples of content that could inspire you, from classic and effective to more unusual content. Don't hesitate to try new things!
SEO and inbound marketing

Hubspot's blog is a good example of SEO and inbound marketing strategy: its provides useful educational content (« How-to » and « What-is » blog posts), Search Engine Optimization, clear and attractive CTAs that allow the company to collect leads.
Serie of videos

Hubspot offers (among other things) a serie of « how-to » videos, which uses the codes of Youtubers: fast pace, casual tone and humor, visual effects.
User Generated Content

This UGC campaign turns Hootsuite customers into brand ambassadors and highlights a key benefit of Hootsuite solutions: you can use them from wherever you want, easily. This helps to develop brand awareness.
Comic Strip

Lenovo created its own internal Tech Tonic comic strip in September 2020. The company uses it to talk about its solutions from a humorous and entertaining perspective. To date, Tech Tonic has more than 4,000 subscribers.
The COVID-19 chaos presented opportunities for CMO's to reinvent and reassess their online marketing strategies with content marketing proving its value beyond a database building source but for lead nurturing activities. Those organizations that had already integrated a strong content marketing strategy were able to swiftly adapt to a quickly changing dynamic marketplace. New web-native and cloud companies successfully entered the marketplace.
The importance of Content Marketing has been reinforced by the advent of COVID with campaigns that focused on information and quality which added value to the consumer at a time of uncertainty proving the most successful with B2B buyers more likely to return.